Archive for the 'Gap' tag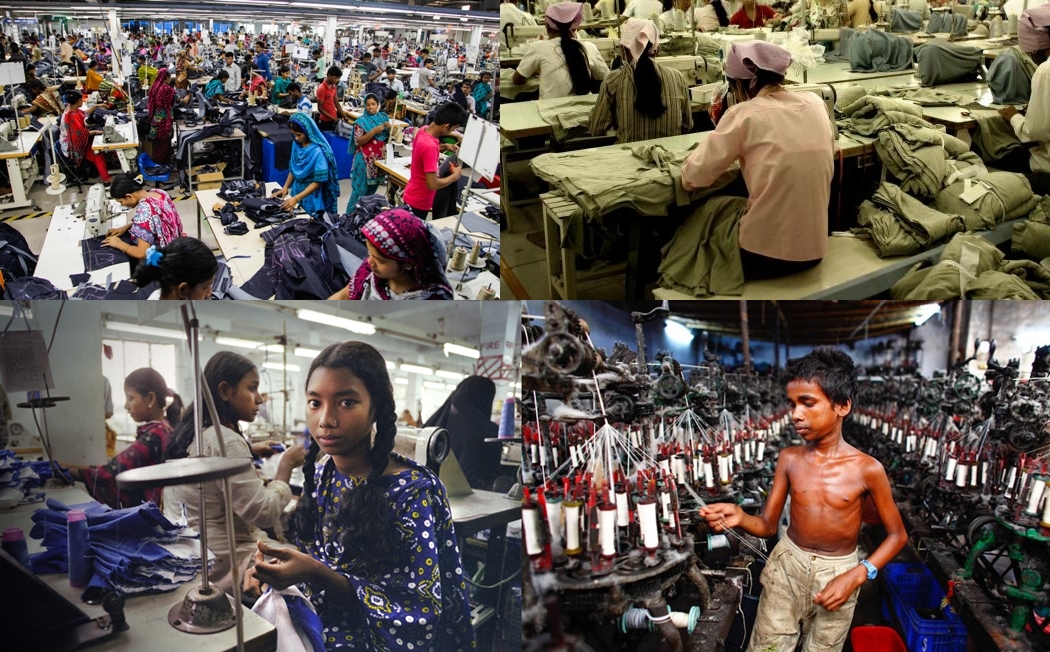 Companhias que, de acordo com a organização Human Rights Watch, não fornecem informações claras sobre a origem de seus produtos, levantando suspeitas sobre o financiamento de sweatshops, ou seja, locais onde pessoas trabalham em más condições e por longas jornadas, em um regime de semi-escravidão. Das 72 companhias contatadas pela HRW, apenas 17 assinaram um documento se comprometendo em fornecer todas as informações sobre seus fornecedores a partir de dezembro deste ano.
Por enquanto, esta é a lista de companhias na mira da coalizão formada pela Clean Clothes Campaign, Human Rights Watch, IndustriALL Global Union, International Corporate Accountability Roundtable, International Labor Rights Forum, International Trade Union Confederation, Maquila Solidarity Network, UNI Global Union e Worker Rights Consortium:
Abercrombie & Fitch, Adidas, ALDI North, American Eagle Outfitters, Arcadia Group, Armani, Asics, ASOS, Benetton, BestSeller, C&A, Canadian Tire, Carrefour, Carter's, Clarks, Coles, Columbia Sportswear, Cotton On Group, Debenhams, Decathlon, Desigual, Dick's Sporting Goods, Disney, Esprit, Fast Retalling, Foot Locker, Forever 21, G-Star Raw, Gap, H&M Group, Hanesbrands, Hudson's Bay Company, Hugo Boss, Inditex, John Lewis, KiK, Kmart Australia, Levi Strauss, LIDL, Lindex, Loblaw, Mango, Marks and Spencer (M&S), Matalan, Mizuno, Morrison's, Mountain Equipment Co-op (MEC), New Balance, New Look, Next, Nike, Patagonia, Pentland Brands, Primark, Puma, PVH Corporation, Raph Lauren Corporation, Rip Curl, River Island, Sainsbury's, Shop Direct, Sports Direct, Target Australia, Target USA, Tchibo, Tesco, The Childen's Place, Under Amour, Urban Outfitters, VF Corporation e Walmart, Woolworths.
Grandes companhias que têm ajudado a financiar a exploração do trabalho infantil em países subdesenvolvidos:
Nestlé, H&M, Phillip Morris, Walmart, Victoria's Secret, Gap, Apple, Nike, Zara, Urban Outfitters, Aldo, Primark, Disney, Forever 21, Hershey, Mars, ADM, Godiva, Kraft Foods, Cadbury, Fowler's Chocolate, Starbucks, Aeropostale, La Senza e Toys R.
De acordo com informações da International Labour Organization (ILO), 152 milhões de crianças trabalham em regime de semiescravidão no mundo todo. Desse total, 72,1 milhões de crianças são exploradas na África, 62,1 milhões na Ásia, 10,7 milhões nas Américas, 1,2 milhão no Oriente Médio e 5,5 milhões na Europa e na Ásia Central.