Archive for the 'Tênis' tag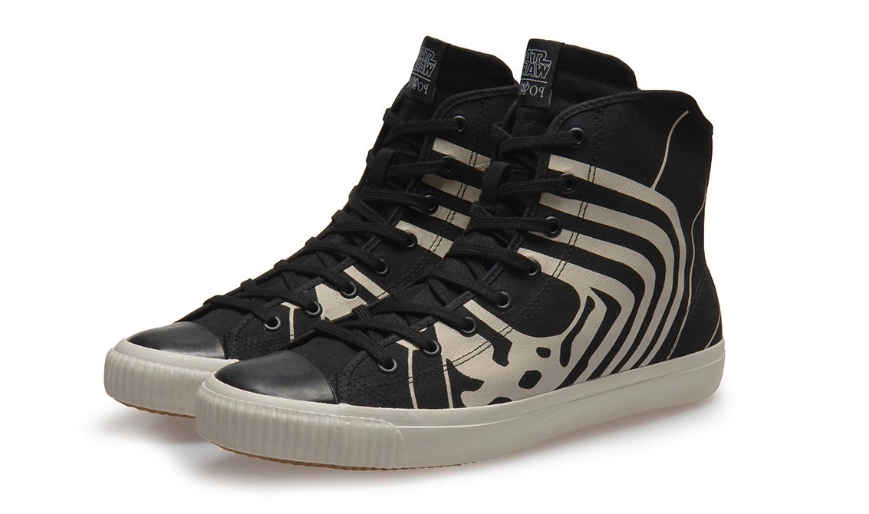 Em agosto, a empresa de design ético Po-Zu vai começar a enviar para o mundo todo o tênis vegano Kylo Ren (Ben Solo), inspirado no personagem homônimo do filme Star Wars. Unissex, o calçado fabricado no Sri Lanka traz uma ilustração do capacete de Ren.
Segundo a Po-Zu, sediada em Londres, o tênis conta com algodão orgânico fabricado por pequenos produtores, assim como a sola e a biqueira de borracha – que tem certificado da Fair Rubber Association, concedido apenas a empresas que atuam eticamente nas relações de produção. A parte interna é almofadada com espuma viscoelástica em látex e casca de coco, permitindo a instalação de órteses. O tênis está em pré-venda no site da Po-Zu.
Em 2012, o CEO Sven Segal recebeu o prêmio de Empresário do Ano, concedido pela People and Environment Achievements Awards (PEA), considerado o maior prêmio verde do Reino Unido.